About Hong's Kitchen
Who are we?
Hong's Kitchen is the Chinese QSR (Quick Service Restaurant) from the house of Jubilant Foodworks Ltd., the master franchisee of Domino's and Dunkin in India. Available across 14 stores in Delhi, Gurugram, Ghaziabad and Noida we deliver fresh, hygienic and delectable Chinese at your doorstep.
We are the first Indian Chinese restaurant to combine the goodness of premium taste and food safety with an unshakable commitment to value for money. Hong's Kitchen offers a wide range of dishes that are a perfect blend of the rich goodness of Indian flavours and the umami of Chinese.
What is our Legacy
When it comes to comfort food, Indo-Chinese definitely hits home for all of us! What started off as a reminiscence for Chinese immigrants in 18th century Calcutta, was soon adapted to the tastes of Indian citizens and before you knew it, it became a country-wide rage. Now, a local Chinese would hardly recognize any of these dishes as their own, but to us, this new-fangled cuisine is a flavourful and nostalgic experience in itself.
At Hong's Kitchen, we carry forward this legacy with our wide range of dishes that are a perfect blend of the rich goodness of Indian flavours and the umami of Chinese ones. Take a plunge into our menu and your taste buds are sure to be taken on a delightful ride with every dish!
What do we offer?
Hong's Kitchen's lip smacking Chinese menu offers dishes ranging from the very savoury Incredibles @ Rs. 99 range (from Chinese starters to main course) to the flavour-fest of Chef's Specials. Choose from the yummy Street Style Chowmein, the mouth-watering momos, the oh-so-creamy Molten Cheese Spring Rolls and the delectable Fiery Orange Chicken. Pro tip: Always leave some space for our crown jewel Dessert, the Choco Bao!
Incredibles@99
An ideal meal should never end with a full stomach and an empty pocket, and that's why we offer a lip-smacking collection of delicacies, the Incredibles@99, all vegetarian and priced at just Rs.99, making it a dream deal for veg lovers! Relish classic accompaniments such as Honey Chilli Potato or indulge in some drool-worthy Street Style Chowmein with zero worries about a potential hole in your wallets.
Starters
An Indo-Chinese meal is definitely incomplete without some spicy and scrumptious starters to complement the main course. Start off your meal with our variety of side dishes including Spring Rolls, Momos, and the crowd-favourite Chilli Chicken which can hardly ever be turned down!
Chef's Special
Even though we can't pick favourites from our menu, we do have a some Chef's Specials that consider "must try"s for all foodies. We would highly recommend the Chef's Special Fiery Orange Chicken and the Dynamite Chicken oozing with the finest flavours. Not a meat lover? No problem, these specials also come in vegetarian variants with paneer instead of chicken!
Meals
Overwhelmed with options and can't decide what to order? We've got just the thing for you! Enjoy our combo meals by putting together your choice of noodles/rice with gravy. For a pocket-friendly and tasty fix for your hunger, we'd recommend the Veg Meal Bowl priced at Rs. 199 only!
Gravies
Take your meal to the next level by pairing your choice of rice or noodles with our delectable variety of Vegetarian as well as Non-Vegetarian Gravies. Take your pick from Sichuan, Kung Pao preparations, or spice it up with the Hot Garlic flavour which is definitely not made for the faint-hearted! And not to forget, the timeless Veg Manchurian gravy, something you definitely can never go wrong with!
Rice & Noodles
Coming to the main part of the meal, we serve everything from classic preparations such as Fried Rice and Hakka Noodles to some fiery ones such as Chilli Garlic Fried Rice and Street Style Chowmein. No matter what your food mood is, we have all of your cravings covered!
Desserts
End your meal on a sweet note with our tempting choice of desserts. Giving a twist to the classic bao, our Choco Bao with a molten chocolate filling is definitely irresistible! And if you're not one to experiment, then you can set your eyes upon the mouthwatering Classic Brownie!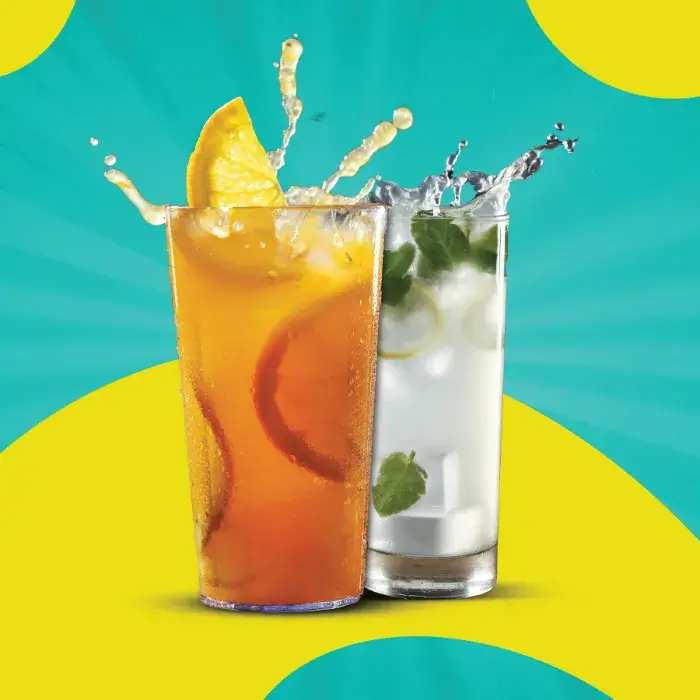 Beverages
Get some cool relief from all the spicy heat of the food with an array of delicious beverages including Mojitos and Lemonades. Enjoy the citrusy goodness with the mojito flavour in the Orange Mint Mojito, one of the highlights of our menu!
What are the Hong's Kitchen values?
Our topmost priorities at Hong's Kitchen are customer satisfaction & safety and our staff is dedicated to upholding them with separate veg and non-veg sections in the kitchen, regular sanitation and quality checks. We take utmost care in the preparation and packaging of your food to ensure you get an amazing culinary experience in the comforts of your home! We're boringly reliable and reliably fast! Our delivery executives work round-the-clock to ensure that the quality and safety of the food remain intact when it reaches you hot and yummy at your doorstep.
So the next time you get Hongry and are craving some Indo-Chinese, don't hesitate to pick up your phone, because Hong's Kitchen is always at your fingertips!